Book launch: Billy Budd in the Breadbox, by Jana Laiz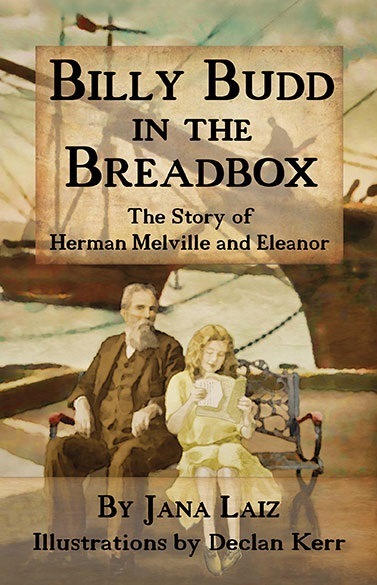 On Friday, October 20, 6 – 7 pm, Jana Laiz's latest book, "Billy Budd in the Breadbox" will have its official book launch at Arrowhead.  Join Jana, Arrowhead's Writer-in-Residence, for this free event.  The book will be available for sale.
Eleanor has a mystery to solve. Her beloved grandfather is hiding a secret, but where? Will she find it in the folds of his black coat? Tucked into his wiry gray beard? Or does it lie behind the sparkle in his eyes? Join curious Eleanor as she is transported into the stories, vivid imagination and heart of one of America's greatest writers, Herman Melville, author of the classic, Moby-Dick.
Family friendly event. Children and adults alike will learn about Herman Melville in an enjoyable way!