Fairy Houses!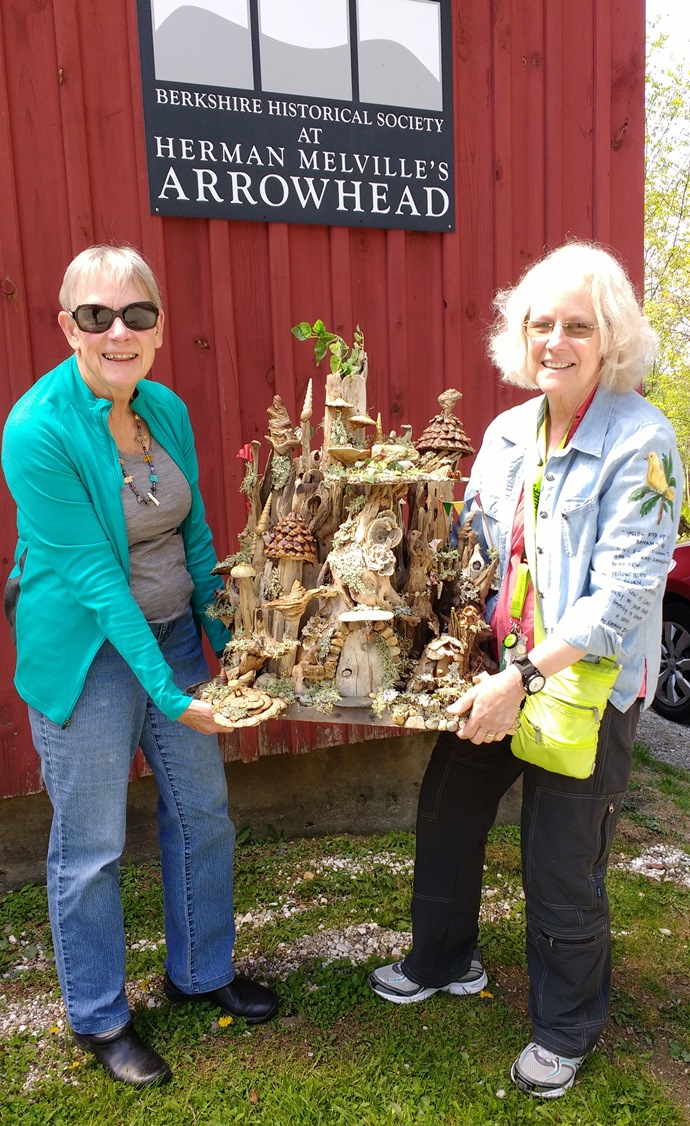 This year Arrowhead will feature "Enchanted Berkshires: Where Fairies Dance" with a full slate of programs and exhibits. A key piece will be an exhibit featuring one-of-a-kind, artist created Fairy Houses.  The houses will be on display around the property from August 14 through October 15, from the historic shade garden to the grove to the barn and other structures around Arrowhead.
In 1856, Herman Melville wrote a short story, "The Piazza," while living at Arrowhead.  In this tale, the narrator believes he sees fairy lights on Mt. Greylock.
And this recalls my inland voyage to fairy-land. A true voyage; but, take it all in all, interesting as if invented…
Indeed, for a year or more, I knew not there was such a spot, and might, perhaps, have never known, had it not been for a wizard afternoon in autumn—late in autumn—a mad poet's afternoon; when the turned maple woods in the broad basin below me, having lost their first vermilion tint, dully smoked, like smouldering towns, when flames expire upon their prey; and rumor had it, that this smokiness in the general air was not all Indian summer…
Fairies there, thought I; some haunted ring where fairies dance.