Post Office Exhibit: Purses, Pocketbooks, and Handbags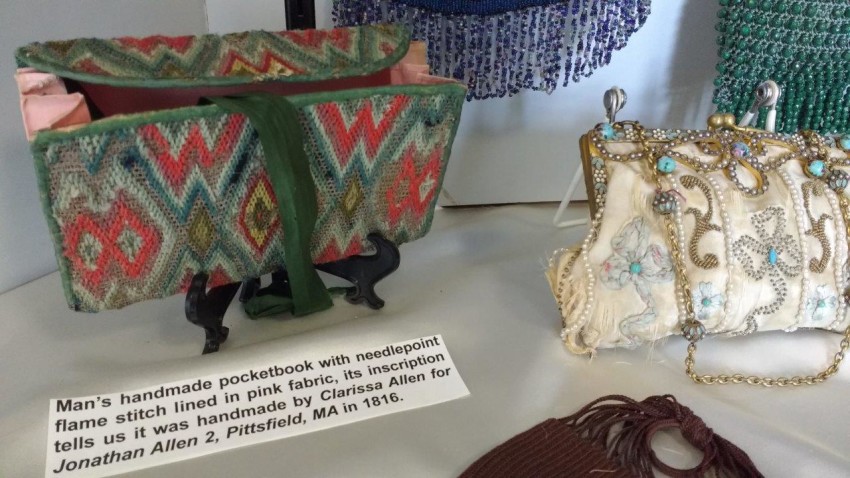 At the Pittsfield Post Office: "Purses, Pocketbooks and Handbags: from the everyday to the extraordinary" This exhibit was put together by volunteer curators of the Berkshire County Historical Society at Arrowhead, and is on view whenever the post office on Fenn Street is open.
The Historical Society is proud to present a sampling of purses, pocketbooks and handbags from its extensive costume collection.
A sample from the exhibit: "The lady's handbag has always been an indispensable accessory. Even in the days when a woman wore a voluminous skirt and petticoat, she wore a deep pocket or pouch beneath her outer garment, suspended from a belt at her waist and accessible through a slit in a seam of the garment. As her dress silhouette slimmed down, it became more difficult to hide that suspended pouch, so she began to wear it outside the garment in the form of a draw-string bag which became known as a reticule."
Shown here is a man's flame-stitch wallet.