"I Would Prefer Not To" – and more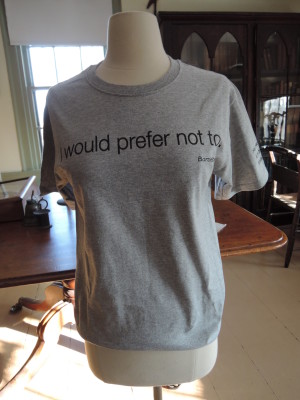 We hope you can visit the museum shop at Herman Melville's Arrowhead this season to browse our books, clothing, and gifts. But if not, never fear!  We have a few items on-line  And feel free to call if you're interested in other merchandise, such as  The Complete Illustrated Edition of the Wreck of the Whale Ship Essex by Owen Chase.  
Owen Chase was the first mate on the ill-fated American whaling ship Essex, which was attached and sunk by a sperm whale in the southern Pacific Ocean in 1820. This edition of his book is filled with art, photographs, maps, and artifacts.