Exhibit: Historic Photographs of Pittsfield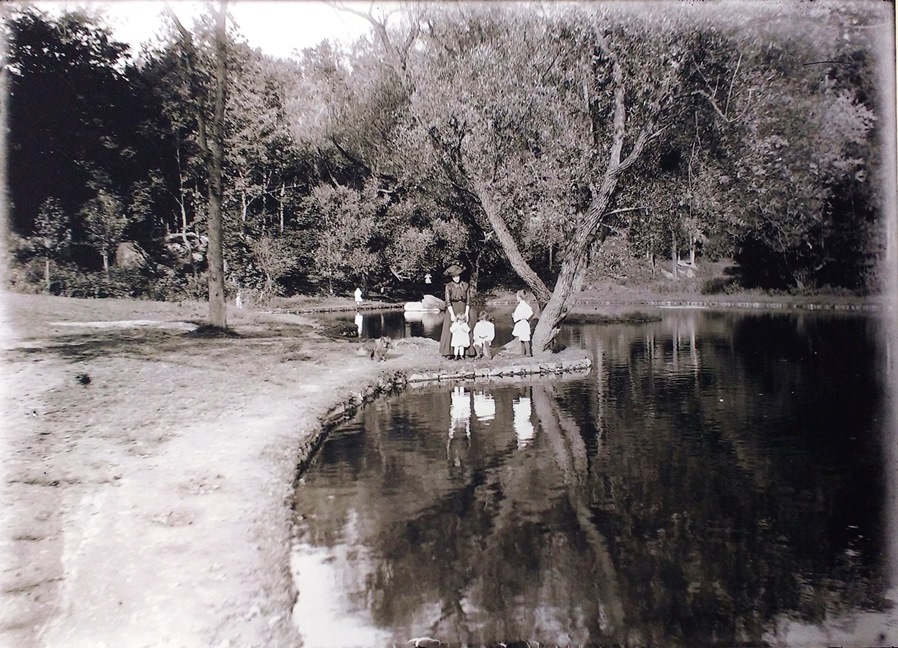 In the small red barn, is a new exhibit of historic photographs. The prints are from glass plate negatives recently given to the Berkshire County Historical Society by Michael Fredricks.
The photographs were probably taken by a member of the LaPlante family of the Morningside neighborhood in Pittsfield, MA. They provide a glimpse into everyday life in the early 1900s.  There are a few period drugstore bottles from the collection to illustrate photographs of the Morningside Pharmacy.
Morningside: Route 7 and Route 9 cross in Pittsfield, creating four quarters.  Morningside is the northeast quadrant; it is where General Electric once had its factories.
This photograph shows the (former) lake at Springside Park.
Thanks to guest curator Jeff Aldrich for putting this exhibit together. On view all season!