Moby-Dick Marathon at Arrowhead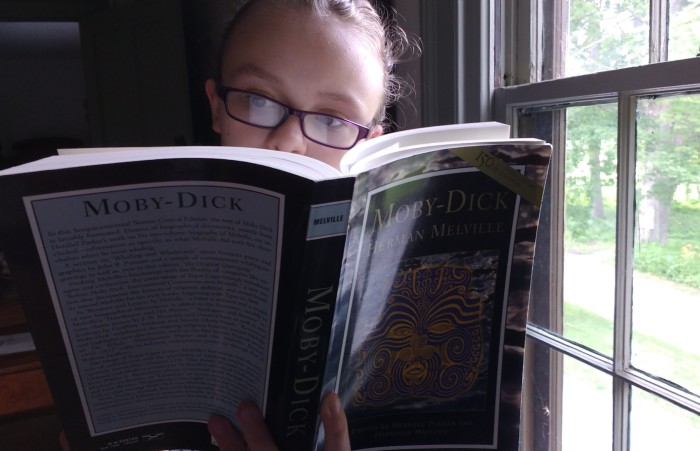 Where it was written…      
Over the winter of 1850-1851, Herman Melville worked in his study at Arrowhead, creating one of the greatest works in American literature.  From August 3 – 6, Arrowhead is pleased to sponsor a marathon reading of that great work, Moby-Dick.  We need you—please join us!
On August 3, 4, and 5, the reading will begin at 10 am and conclude at 5 pm.  On the final day, Sunday, August 6, the reading will resume at 1 pm (after the annual hike up Monument Mountain) and then continue until the exciting conclusion—whenever that may be!
TO BE A READER:
If you are interested in reading, please send an e-mail to mobydickmarathon@berkshirehistory.org and indicate your preferred day and hour, plus one alternate day/hour.  If there is space available, you will be assigned to read sometime within that hour. Each reader is scheduled for 10 minutes.  NOTE:  A few hours are already full:  

Thursday, August 3

: 

10:00 am

.  

Friday, August 4

: 

10:00 am

.
You'll receive a confirmation of your assigned time via return e-mail. If you don't have access to e-mail, call 413.442.1793 x12 and leave a message.  Either way, please leave a phone number in case we have to reach you at the last minute.
NOTES
Each reader will get a special sticker.  This indicates you have read Moby-Dick at Arrowhead, entitles you to 10% off merchandise in the shop, and gets you a 1/2 price ticket to tour Arrowhead. Discounts valid during the days of the marathon.
We cannot "save" passages for any individual–the scheduling would be too complex. When it's your 10 minutes, you're at the podium.  It's all good!  And don't worry about practicing.
We'll supply a copy of Moby-Dick that all readers will read from. If you want to bring along your own copy to follow when you are not reading, that's fine.
There is no charge for reading. (But donations to support Arrowhead are gratefully accepted.)
If you're not sure of your schedule, just stop by during the marathon.  It is likely there will be a reading slot available.