Post Office Exhibit: Pittsfield's Buildings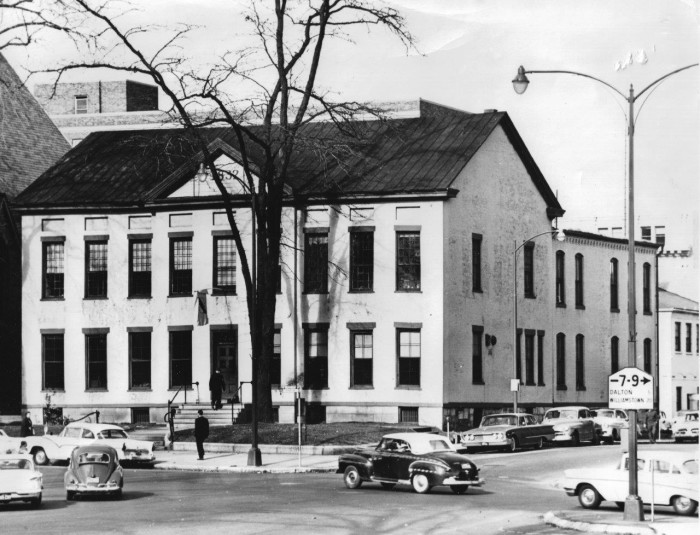 Buildings and neighborhoods – places where generations have lived, worked, and played – illustrate the Pittsfield's history. Some buildings are gone, surviving in memories, photographs, and postcards.
In the late 1960s, concerned citizens worked to save Pittsfield's old City Hall, seen here.  Dismayed by the recent demolition of Union Station, many people didn't want to lose another piece of the city's history.  Berkshire Bank acquired the building, and renovated it for offices.  You can learn more at the Historical Society's newest exhibit, "Lost, Saved, and Endangered" at the Pittsfield Post Office.
Some Pittsfield buildings, such as the Colonial Theatre, have been saved.  Others, such as England Brothers department store, have been lost.  To learn more about how we can save more of our shared history, see PreservePittsfield's website.