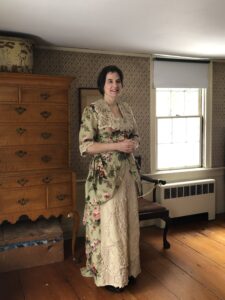 Friday, January 22nd 4-5pm
You may already know about Herman Melville and his life at Arrowhead, but for this unique tour, find yourself accompanied by Melville's wife Elizabeth (Lizzie) as she walks guests through her home and talks about her life there in the mid-19th century. Join Arrowhead docent and actress Francine Ciccarelli as she portrays Elizabeth in the first-person and brings the women and children who lived at Arrowhead to life.
Ticket prices: $10 for members, $20 for not-yet-members.
Click here to purchase your member ticket, and here for your not-yet member ticket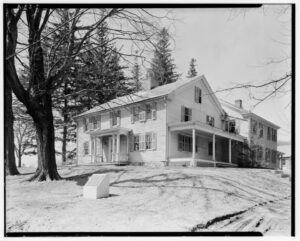 Friday, January 29th 4-5pm
Take a virtual tour of Arrowhead, with a focus on its architecture. Themes will look at how Arrowhead looked when Herman Melville and his family lived there, the changes over its 230-year history, and how the Berkshire County Historical Society has worked to preserve the site where Melville wrote Moby-Dick and three other novels, all of his short stories and his initial works of poetry. Tour guide will be John Dickson, Arrowhead docent and Chair of the Pittsfield Historical Commission.
Ticket prices: $10 for members, $20 for not-yet-members.
Click
here to purchase member tickets
, and
here for not-yet-member tickets
.