Theater: Bartleby Prefers Not To – October 14
Oct 14 Sat @ 5:30 pm

-

6:30 pm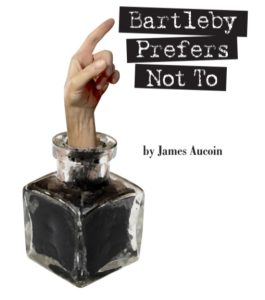 Join us at the Arrowhead barn for a theatrical performance of one of Herman Melville's most iconic and enigmatic short stories – "Bartleby, the Scrivener: A Story of Wall Street." Presented by the Amateur Comedy Club's Special Projects Committee of New York, "Bartleby Prefers Not To' is adapted and written by Jim Aucoin and directed by Steve Butler.
Originally produced at the Amateur Comedy Club in New York, "Bartleby Prefers Not To" is the tale of a young man who gains employment as a scrivener in the well-respected Wall Street law office of Mr. Allan Gansevoort, Esquire. Excelling at his job at first, he gradually stops working exasperating his boss and the other copyists. A moral dilemma erupts.
This performance is also presented on October 13.
$20 BCHS members, $25 non-members
Use the BOOK NOW button to reserve tickets.
This event is sponsored by Greylock Federal Credit Union, Massachusetts Cultural Council.