Each year, the Berkshire County Historical Society uses its collections of photographs, manuscripts, and artifacts to tell stories of our past, on-site and virtually. We also work with artists who explore both local history and the work of Herman Melville.
---
The Invisible Community: African Americans in Berkshire County
(1830-2012)
The Invisible Community: African Americans in Berkshire County was a project of the Berkshire County Historical Society in the late 1990s. Ethnic groups, most notably the African-American community, have traditionally been overlooked in histories of Berkshire County. The Invisible Community project intended to collect information on the historic presence of African-Americans in Berkshire County, and the role that community has played in the county's history. Partially funded by a grant from Mass Humanities, this collection includes information concerning specific Berkshire residents, oral histories, as well as institutions & events associated with the African-American community in Berkshire County, Massachusetts.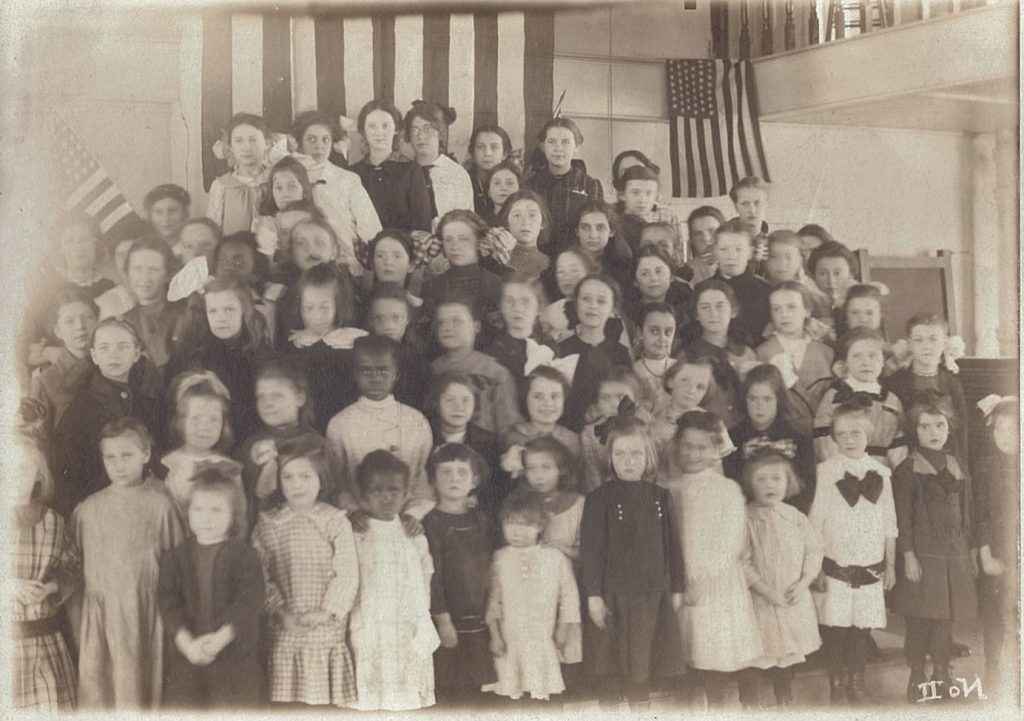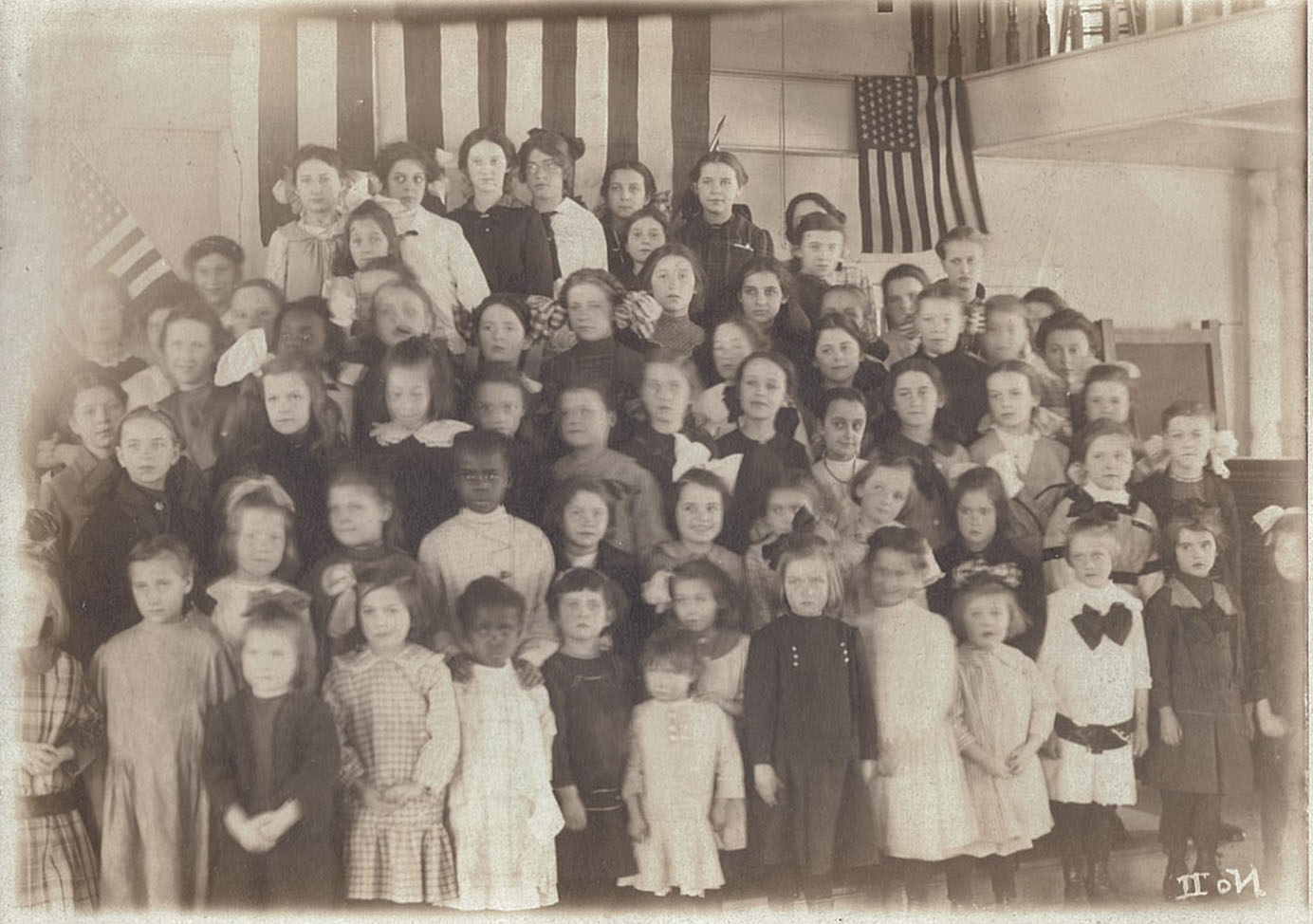 A Driving Tour of Berkshire County's Literary History
Created by Michael Rotigliano, 2020-2021 intern
You may know some of the area's most famous residents, but there are a myriad of figures, stories, and places that often fly under the radar in the sprawling legacy of the so-called, "American Lake District." So jump in your car and prepare to go from Pittsfield to Cummington to Great Barrington, as together we take a trip through the literary history of Berkshire County.
Click here to explore the rich literary history of our county.
---
Historic Photo Tour of Pittsfield
Enjoy a trip back in time with these historic photographs of Pittsfield and the surrounding area. Join us as we travel from north to south, "stopping" at popular destinations from the past. All images and captions are from the collection of, and therefore the property of, the Berkshire County Historical Society at Herman Melville's Arrowhead.
Scroll through below, or open in a new tab by clicking here.
---
Now that the Ground is Covered with Snow…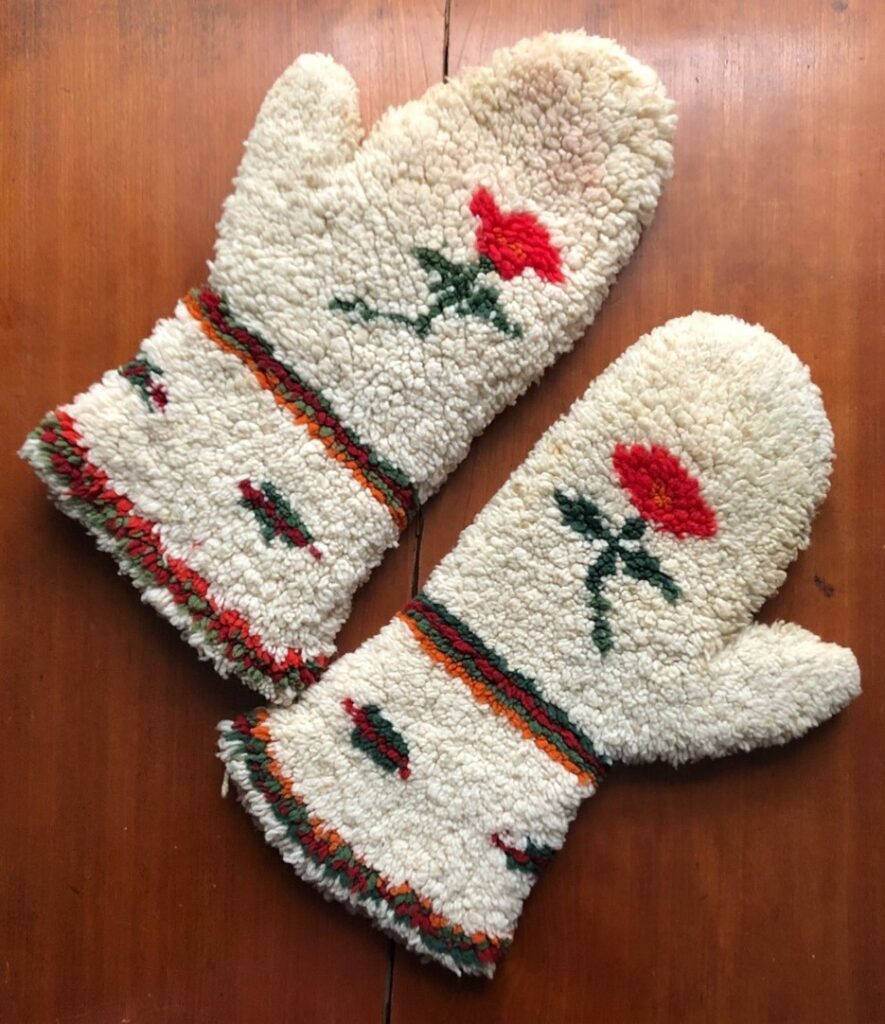 As the snow falls and winter descends upon the Berkshires, we begin to settle in for the cold months ahead. Our lives shift with the seasons, and like all living things in northern climes, one of our focuses shifts to keeping warm. Over the centuries, people have come up with different means of going about this: heavier clothing, heating elements in the home, outdoor exercise and activities. You have probably seen a sampling of our collection on display if you've taken a tour of Arrowhead. However, our collection as the Berkshire County Historical Society extends far beyond that, consisting of an extensive range of objects representing all aspects of Berkshire history and material culture, which also includes one of the largest costume collections in Western Massachusetts. Here, we look at a small sampling of objects which shed light on how our forebears navigated this festive but often harsh season.
For the rest of this exhibit, please click here.
---
Jim Jasper: Moby Dick at Arrowhead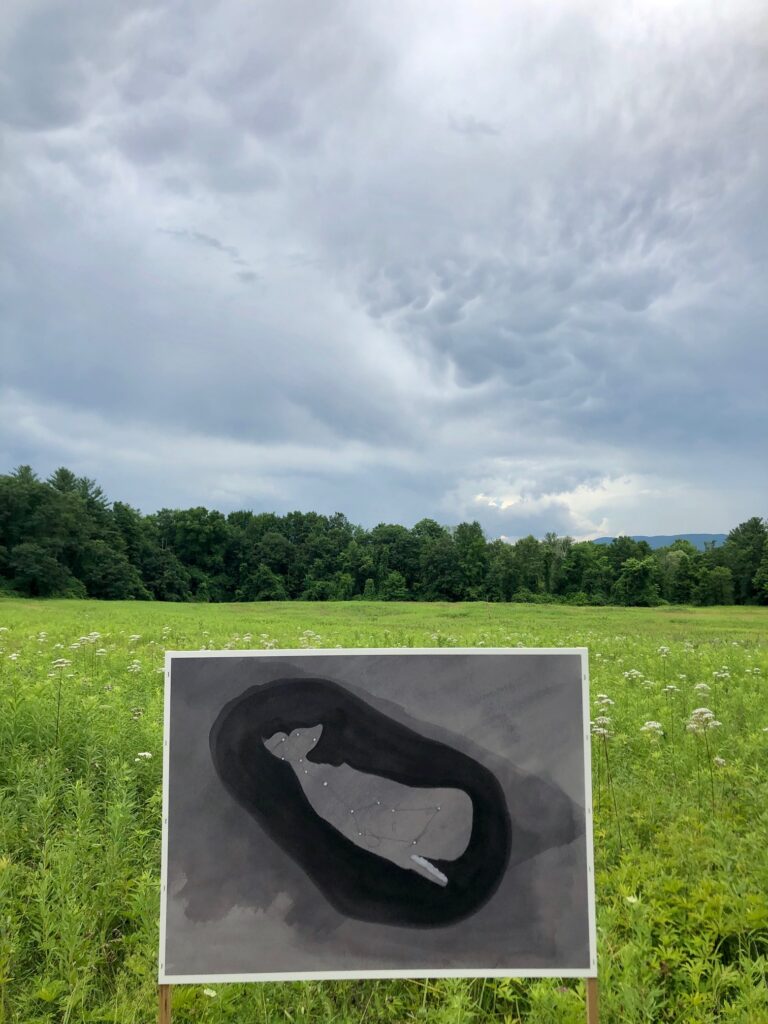 Jim Jasper's Moby Dick is a chapter-by-chapter interpretation of Herman Melville's Moby-Dick; or, the Whale in 140 drawings. Melville's novel contains numerous references to art, ranging from scientific illustration and nautical folk art to Turner seascapes. Jasper's pictures draw on these visual sources to convey the breadth of the book, which encompasses an adventure, a whaling manual, a natural history, and a queer love story.
In spring of 2020, we selected a number of drawings to incorporate into the exhibit Jim Jasper: Moby Dick at Arrowhead, a show that we moved outside to adapt to the social distancing requirements of one of the stranger years in recent memories.
View more of the exhibit by clicking here.
---
I Will Never Forget… Berkshire County in WWII
In recognition of the brave men and women of Berkshire County who served the country during WWII, the Berkshire County Historical Society presents an exhibit featuring uniforms, photographs, and other artifacts donated by and on loan from the families of those who served, on view in the Small Barn at Arrowhead. BCHS also celebrates the release of Abraham "Artie" Artig's memoir of his service as a B-26 pilot with the Army Air Corps during WWII. To view the online exhibit, click here.
---
Close to the Skin: A Revealing Look at Lingerie
The Berkshire Historical Society includes many items of clothing, including undergarments. This exhibit featured a selection of lingerie, corsets, dressing gowns, and even some men's underwear. To see the gallery guide, click here.
---
Edwin Hale Lincoln: Home City: Photographs of Pittsfield, Massachusetts
For decades, Pittsfield photographer Edwin Hale Lincoln (1848-1938), with his artist's eye and his technical expertise, documented the places of Berkshire County. For this 2013 exhibit, volunteer curator Al De Maio selected iconic images of the houses, churches, and streetscapes of Lincoln's home town. For more information, click here.
*Note that many of these images are available in high quality matted prints in our shop. Please inquire for more details.
---
Made in Berkshire: Papermaking at Eaton, Crane, and Pike
In 1917-1918, several photographers documented all the functions of this large Pittsfield factory. Men and women make envelopes, sort paper, and pack up shipments to send around the world. In 2014, curator Al De Maio selected a couple dozen glass plate negatives for scanning and printing. For more information, click here.
---
The Kimball-Salisbury Women: Chicago to Tor Court, 1890-1930
In 1908, Chicago residents Evaline and Warren Salisbury built Tor Court, a stunning "summer cottage" above Onota Lake in Pittsfield. Drawing from the Kimball-Salisbury clothing collection, this exhibit traced three decades of fashion history, from the waning days of high Victorian style, through the Edwardian Era and the roaring 1920s. For more information, click here.
---
Rally 'round the flag of freedom: Berkshires men of the 54th Massachusetts
Recruiting for the 54th (colored) regiment goes on briskly in Berkshire. Thirty men have now been accepted, and more await examination of the surgeons. We shall next week print a list of the recruits. The services of Mr. Jackson have thus far been of the utmost value. We fancy that those who have hitherto undervalued the courage of the colored man will by and by consider themselves [mistaken].

Berkshire Courier, Feb. 26, 1863.
For more about the 54th Massachusetts Volunteer Infantry Regiment and the men of the Berkshires who served in the famous African-American regiment during the Civil War, click here and here.
---
The Sculpture of Michael Melle
For the past three years, artist Michael Melle created scarecrow art for Arrowhead. For more information about Michael, go here.
---