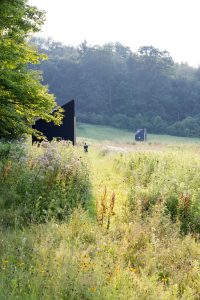 The Mastheads is an experimental public arts and humanities project in Pittsfield. Its mission is to connect residents to the literary history of the region, create a forum for thinking about place, and support the production of new creative work.
Summer Residency
Each summer, the Mastheads selects five writers across disciplines (poetry, fiction, non-fiction, translation, playwriting, comics, and more) for a three-week residency program at Arrowhead, the historic home of Herman Melville. Residents are provided exclusive access to a rustic, open air studio each an architectural interpretation of the original structure from which one of five American Renaissance authors wrote in the Berkshires. For complete details on the Summer Residency Program, including information on applying, visit themastheads.org.
2023 Summer Residents
We are pleased to announce this summer's residents. Join us at Arrowhead on July 20 for a grand finale celebration with readings and performances by this year's talent slate of residents.
In additional, The Mastheads will host the following public events during the residency, all starting at 6 pm:
– Sunday July 2 at The Foundry: Kickoff Performance + Concert with Ben Jaffe
– Friday July 14 at The Red Lion Inn: Performance + Discussion followed by Music curated by Johnny Irion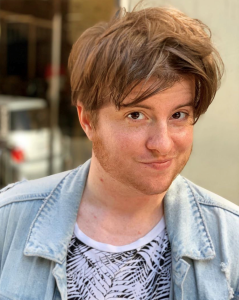 Daniel Lavery is the co-founder of The Toast and the former Dear Prudence at Slate. His books include Something That May Shock and Discredit You and Texts From Jane Eyre.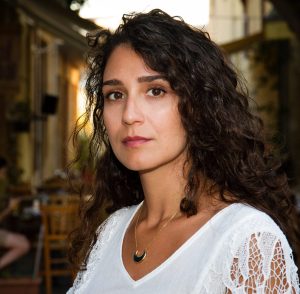 Elisa Gonzalez is a poet, essayist, and fiction writer. Her work appears widely, including in the New Yorker, Paris Review, New York Times Magazine, and The Drift. In 2020, she received a Rona Jaffe Foundation Writer's Award. Her debut collection of poetry, Grand Tour (FSG), will be published in September 2023. She lives in Brooklyn.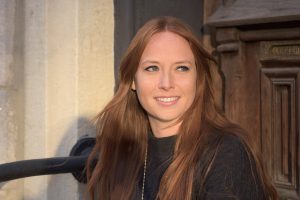 Kristina R. Gaddy, author of Well of Souls: Uncovering the Banjo's Hidden History and Flowers in the Gutter: The True Story of the Edelweiss Pirates, Teenagers Who Resisted the Nazis, is a Baltimore-based writer and fiddler. She has received the Parsons Award from the Library of Congress, Logan Nonfiction Fellowship and a Robert W. Deutsch Foundation Rubys artist award. She holds an MFA in Nonfiction Writing from Goucher College and her work has appeared in The Washington Post, Baltimore magazine, Washington City Paper, Baltimore Sun, and Bitch Magazine, among others.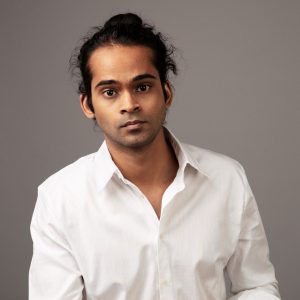 Auyon Mukharji is a writer and musician based in Massachusetts. The son of Indian immigrants, he was born in Virginia and grew up in Kansas City. He received a BA in Biology from Williams College in 2007 and has spent the majority of his time since then touring and writing with his bandmates in the indie-folk outfit Darlingside.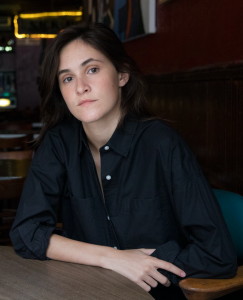 Julia Mounsey is a director and writer. Her work has been presented at Under the Radar at the Public Theater, Soho Rep, JACK, Dixon Place, the Radikal Jung Festival at the München Volkstheater in Munich and the Deutsches Schauspielhaus in Hamburg. Along with her creative partner Peter Mills Weiss, she was a member of the 2017-2018 Devised Theater Working Group at the Public Theater, the 2017-2019 Soho Rep Writer/Director Lab, and was a Baryshnikov Arts Center Resident Artist in 2019.
Day Residency
The Day Residency program runs seasonally, from June through October, at Melville's Arrowhead. It is open to anyone working on a creative project.
The Day Residency includes private use of your choice of The Mastheads studios, a tour of Melville's historic home, and access to the extensive grounds and trail network at Arrowhead. You may reserve as many days as you like.
The Day Residency fee is $100 per day. These funds support our free public humanities programming in Pittsfield and the Berkshire Historical Society at Melville's Arrowhead. We also offer several sliding-scale residency positions. If you'd like to participate, just email info@themastheads.org with a description of your project and how much you can afford.
For complete information on the Day Residency Program, visit themastheads.org/day-residency.
Please note: The Day Residency program will be closed this spring for studio maintenance. It will resume in August 2023, after our summer residency closes.