Moby-Dick
August 5–26
Open Wednesdays through Fridays, 11 am–3 pm, or by appointment. Call 413 499 9348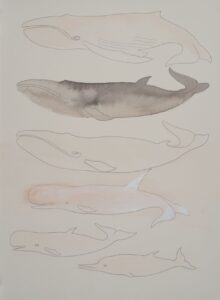 The exhibition, presented at the Lichtenstein Center for the Arts in downtown Pittsfield, is a fascinating dialogue around Melville's work, how it has inspired generations of artists, and how many of its themes are relevant in today's world.
Featured artists Jim Jasper and Christopher Volpe have created bodies of work exploring themes in Herman Melville's 1851 novel, Moby-Dick. Jasper's series, Moby Dick, consists of works on paper referencing each chapter of the novel. Rather than simply illustrating each chapter, the artist draws on the sources that inspired Melville in his writing.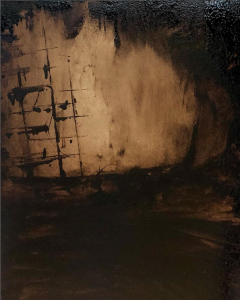 Volpe's series, Loomings, which references the title of the first chapter of Moby-Dick, includes paintings which incorporate other materials beyond oil paint: primarily liquified coal tar. He uses this medium to explore the relationship between humanity and industrialization, and the resource-driven destruction of the natural world.
RELATED EVENTS
August 5 – Opening Reception
August 10 – Jim Jasper Artist Talk
August 24 – Artist talk with Christopher Volpe – Loomings: Melville, Art, and the Climate Crisis
This FREE exhibition and events are sponsored by Berkshire Bank.