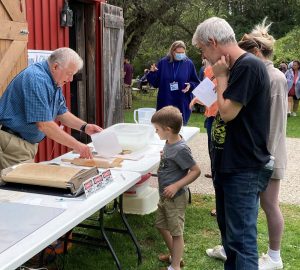 The Crane Museum of Papermaking and Berkshire County Historical Society are teaming up this summer to highlight the art of papermaking and its rich history in the Berkshires. This free experience (no admission required) will run from July 3 through September 1 each Monday, Thursday, and Friday from 1 – 4:30 pm.
Crane Museum staff will be on hand to share the story of Crane papermaking as well as demonstrations of anti-counterfeiting technology and papermaking, plus the opportunity to make your own paper. A film from 1926 showing how paper was made inside the Bay State Mill at Crane is available for viewing, as is a mini-gift shop.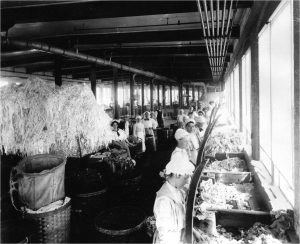 Crane and Melville
In 1851, more than a year into writing Moby-Dick, Melville noted that he had purchased a "sleigh-load of paper"from the Crane's Old Red Mill, choosing locally manufactured rag paper for his ever-growing manuscript.
Melville's short story The Bachelors of Paradise and the Tartarus of Maids was inspired by one of his visits to a mill. His writing is a commentary on the class system and industrialization in America. The Tartarus of Maids introduces a narrator who must travel a great distance to purchase paper from a mill in a remote part of New England in the depths of winter. He meets the unmarried women who work in the mill as well as their male supervisors. The maids are forced to work in unhealthy conditions with large and dangerous machinery. The narrator flees and journeys home – upset by what he has witnessed.
For more information contact the Crane Museum at 413-730-5055 or send us an email.