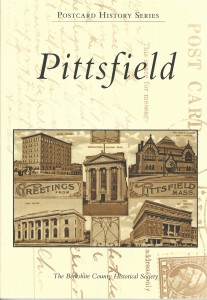 The Berkshire Hills, with its serene beauty, bustling downtowns, factories and mills, and even the home of Herman Melville, have long been favorite topics for postcards. The authors carefully selected 200 postcards from the thousands of cards in the collections of the Historical Society.
Postcard History Series: Pittsfield is available at the shop at Arrowhead, or online here
Published by the Berkshire County Historical Society at Herman Melville's Arrowhead, 2016.