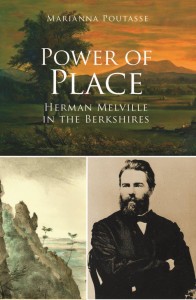 Author Marianna Poutasse drew on the latest scholarship for this concise and affordable biography of Herman Melville. Lavishly illustrated with period photographs and drawings, Power of Place discusses Melville's long life with an emphasis on the place he loved the best: the Berkshires.
Power of Place is available at the shop at Arrowhead or online here.
By Marianna Poutasse. Published by The Berkshire County Historical Society, 2014.