Educational Programs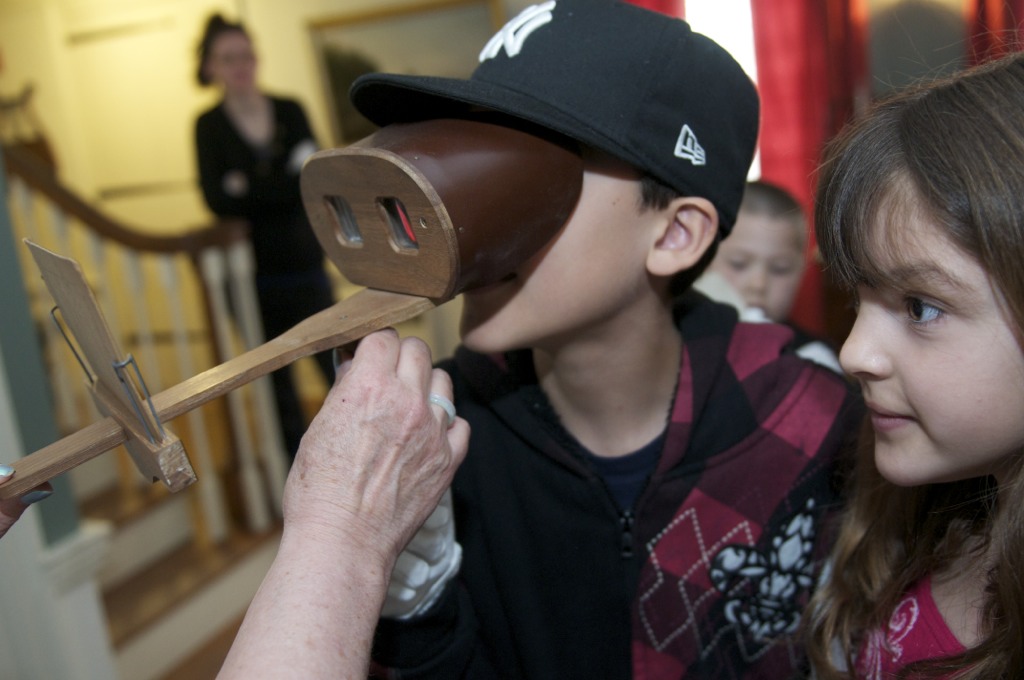 Education
The Historical Society works with educators and groups to use the fascinating history of Arrowhead in a wide range of educational programs.
Our traditional house and grounds tour focuses on Arrowhead as the place Herman Melville wrote Moby-Dick in 1850-1851. While telling Melville's story we also share the history of the family, the house, farm and Pittsfield.
The tour can be tailored to the age and interest of the students, from pre-school trips to the farm, to grade-schoolers exploring the county's past, high school students reading Moby-Dick, or college students looking to know more about his writing process.
The Historical Society has two school programs that can also be tailored to fit your needs.
Early History Program. This program, which meets MCAS Standards, we can offer a program at Arrowhead that discusses Berkshire County life of the 18th century, map-reading, and early schools.
In collaboration with the local Mass Audubon Sanctuary, we offer Iron Ore and Orioles, an elementary-school age exploration of the iron and glassmaking industries of the 19th century. It consists of a visit to a lime kiln, a former glassmaking site and a stop at Arrowhead for scavenger hunt, hands-on experience with iron tools – and time for lunch.
For questions or to make a reservation, please contact the Executive Director.